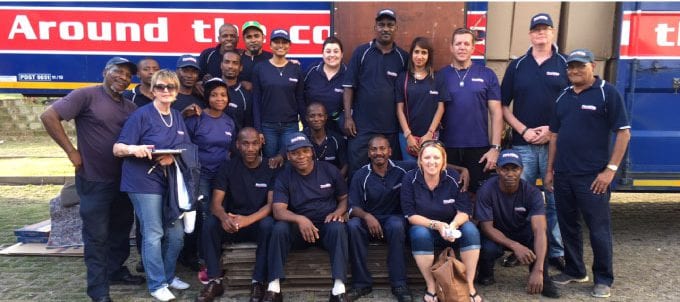 Pickfords Durban was again proud to support this year's Tsogo Sun Amashova Durban Classic cycle race. The oldest classic cycle race in the country, the Amashova is also a high profile event on the KwaZulu Natal sporting calendar with many local celebrities participating in the event.
The Pickfords team ensured that all participants' bicycles were packed and transported from the registration point in Durban, to the various starting points in Hillcrest, Cato Ridge and Pietermaritzburg, respectively. It was all hands on deck for the event with both the sales and shipping teams also lending a hand on the day.
"The team was up at the crack of dawn on Sunday morning to ensure that the bikes were unpacked and ready before the race," Penny Korte, Sales Manager at Pickfords Durban said. "The success of this event can only be attributed to the great attitude and hard work of the entire Pickfords Durban team," Penny added.
Related: Learn more about Durban's attractions, economy and history