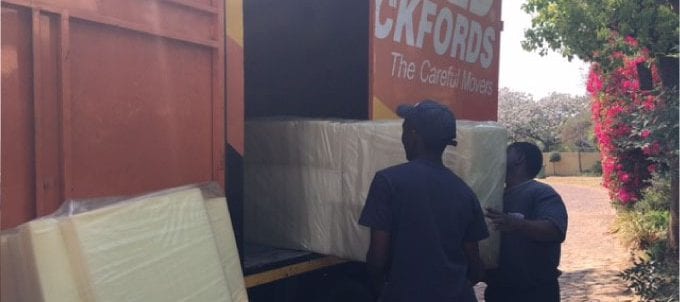 Pickfords Johannesburg has continued to support Better SA, a Johannesburg-based NGO that works with community centres, old age and children homes across the country. During the past year, Pickfords Johannesburg has provided the following services and donations to Better SA;
Cape Town Delivery:
100 flat pack boxes
100 flat pack lids
100 small foam mattresses
4 boxes of baby cereal
2 boxes of baby clothes
2 bags of baby blankets for makeshift boxes (which have been made into cribs with mattresses)
Durban Delivery:
5 flat pack boxes
5 flat pack lids
100 waterproof plastic bags
"We are extremely grateful for this lovely contribution and have been able to help over 100 women and new-born babies, thanks to Pickfords Johannesburg. Your kindness and support has helped so many people,"
– Founder and CEO of Better SA, Roberta Donovon said.
Related: More info about Johannesburg's history, attractions and economy