Relocating to Australia soon?
A quick guide on things to know when moving to Australia.
Overview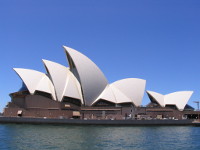 One of the world's wealthiest countries, Australia has always been a premier destination choice for migrants, admired as a global leader in quality of life, health, education, economic freedom and protection of civil rights. While as many as one in four Australians were born in other countries, moving to Australia has nevertheless gained a reputation as a daunting procedure. Pickfords can assist you with the complicated process of moving to Australia, while Allied Pickfords will complete the move at your destination, lending support and expertise to ensure a smooth and successful transition to your new home amongst the wallabies and wombats.
---
History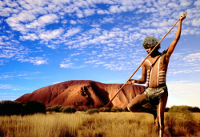 Exploring land-bridges and short sea-crossings over 42 000 years ago, the ancestors of Australia's indigenous people lived for generations on the island continent as hunter-gatherers, developing a sophisticated spiritual tradition known as the Dreamtime. Europeans made landfall in 1606, although Australia would only be claimed in 1770 by Britain, who established a penal colony in Sydney, leading to ongoing jokes about dodgy Australian heritage. Australia was the second country to give women the right to vote in 1902 and in 1986 evicted the British from the government. Over six million people from 200 countries have settled in Australia since World War II.
---
Attractions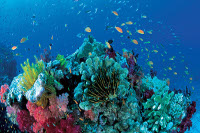 From the soaring tenors of the Sydney Opera House to the sacred cliffs of Uluru (Ayers Rock); from the technicolour variety of the world's largest living phenomenon, the Great Barrier Reef, to the strange flaps and hoods of the marsupials on Kangaroo Island, Australia has countless attractions for its visitors. Tourism is a massive industry in the country and contributes millions to the Australian economy every day.
---
Economy and Development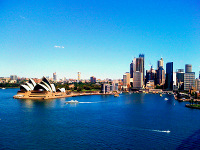 The world's twelfth largest economy, Australia had the second highest average wealth per adult in 2013. All of the nation's largest cities fare outstandingly in global comparative standard of living surveys, with Melbourne ranked first in The Economist's list in 2012 followed by Sydney, Perth, and Adelaide in sixth, eighth, and ninth place respectively. The only advanced economy not to experience a downturn during the recession in 2008/9, Australia has grown at an average annual rate of 3.6% for 15 years and continues to lead the world in most measures of prosperity.
---
11 Things to know before moving to Australia
Very Hot Temperatures – It can get very hot down under especially in Sydney and Melbourne. Temps rage from 30s to mid-40s in summer.
Australians love to chat – Aussies loves to chat and is very social. They won't hesitate to say Hi to stranger on the street and struck up a conversation. Get ready for many random chats.
Equal social status – Australians see each other as equal and don't care about who you are or what you have. They are very generous but do expect repayment down-the-line. Also don't show up to a barbie empty-handed
Related to New Zealand – Aussies and Kiwis get along extremely well. They love to tease each other. Their bond go as far back as World War 1.
Banana bread – Learn to love it, as Aussies eat it for breakfast as much as possible. Can be a good way for expats to make friends if you can bake it yourself.
Lot's of Sport to watch – The population is sport-mad. They love all kinds of sport, including those played outside their borders. These include soccer, rugby and cricket which normally draws crowds upwards of 40 000 people.
On the left side – Aussies drive on the left side of the road and stick to the left.
Aboriginal people – Australia's indigenous people called Aboriginals, and is the oldest living culture on earth. They moved to Australia 70 000 years ago. You will normally encounter them in the tourist parts of town.
Greeting locals – 'Hi how are you?' and 'Hi how are you going?' are some standard greetings you will get from many Australians. Don't answer these with an account with your health or where you are going. Just answer with a simple 'Hi'.
Expensive Property – Property in Australia can be quite expensive. Make sure to understand the neighborhood and areas where you can live in Australia and how must it cost to live there, for example rentals are sometimes priced per week and not per month.
Working down under – Australia has some of the best working conditions in the world. Minimum wage is over R293 per hour and overtime is paid as well. They have previously won 1st place for the 40 hour work week.