Relocating to Johannesburg soon?
A quick guide on things to know when moving to Johannesburg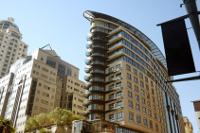 Johannesburg is South Africa's heartbeat, a dynamic melting pot of people and cultures where everyone is constantly on the move. Moving to Johannesburg can be a challenging experience. With our long-term experience, Pickfords Removals will make your move to Johannesburg as smooth as possible; no matter where in the world you are moving from. Our experienced staff will guide you through the entire moving process, enabling you to dive into this bustling metropolis.
---
History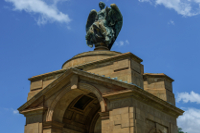 The first glints of the treasures hidden deep in the Witwatersrand hills triggered the gold rush of 1880 as thousands flocked from all over the world to find their fortunes. From the sprawling tent camps was born the infrastructure that would turn Johannesburg into one of the 50 largest metropolitan areas in the world and the largest city not found on a river, lake or coastline. Today the most powerful commercial centre on the African continent and the home of South Africa's Constitutional Court, Johannesburg has been the beloved home to Nelson Mandela, Archbishop Desmond Tutu and Mahatma Gandhi throughout its history.
---
Attractions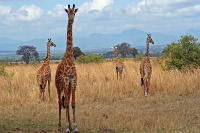 Sangomas, the traditional healers of South Africa, lay out their magic herbs on the streets next to barber shops, as nearby women sell vetkoek under billboards that advertise investment banks. 550km away, the Big Five prowl the vast veld of the Kruger National Park. The diversity of Johannesburg is astonishing, from the white lions of the Johannesburg Zoo to the brutal truths of the Apartheid Museum and the Cradle of Humankind, the resting place of humanity's earliest ancestors.
---
Economy and Development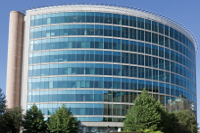 Johannesburg hosts every form of commercial activity from financial services to heavy industries and mining. There's seldom a major international company operating in sub-Saharan Africa that is not present in Johannesburg. Johannesburg is the capital of South Africa's smallest – and richest – province, called Gauteng, a Sesotho name meaning 'Place of Gold'. Gauteng makes up just 1.4% of South Africa's land area but generates approximately 10% of the GDP of Sub-Saharan Africa.