Relocating to Pretoria soon?
A quick guide on things to know when moving to Pretoria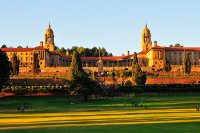 Known as the Jacaranda City for the 50,000 Jacaranda trees planted along the streets, Pretoria is a handsome, quiet city with a fascinating history. Pickfords Removals has over 100 years of experience in successfully moving people from all across the world to Pretoria. Our experienced staff will guide you through the entire moving process, enabling you to relax and explore the city's wide streets and new sense of multiculturalism.
---
History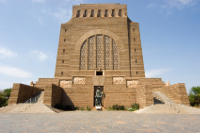 Named after Andries Pretorius, a Boer hero who defeated the Zulus at the Battle of Blood River, Pretoria has seen a lot of history since its founding in 1855. It witnessed the First and Second Boer War and was established as the capital of the South African Republic in 1860. Like many South African cities Pretoria is culturally diverse, although the Afrikaans roots are strongly embedded in the city's culture, as demonstrated by the on-going controversy around the proposed change of name to 'Tshwane'. In this city, in 1994, Nelson Mandela was sworn in as the nation's first democratically-elected President.
---
Attractions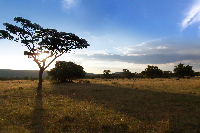 Are you a lover of nature? Then go check out Africa's first game sanctuary, the Groenkloof Nature Reserve, or go for a hike at Rietvlei Nature Reserve. Both are just a few kilometres away from the city centre and are bursting with the incredible wildlife of South Africa. What about some culture? The Cradle of Humankind, a UNESCO World Heritage Site, offers an insight into the very beginnings of our species, whilst the Voortrekker Monument and Pretoria Forts are emblematic of South Africa's renowned past. Those in love with luxury and decadence can get their money's worth on the 'Blue Train', which departs from Pretoria station on its scenic route through the heartland of South Africa to Cape Town.
---
Economy and Development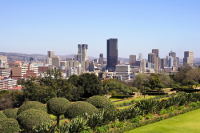 Pretoria is an important industrial centre and famous for its heavy iron and steel industries and automotive manufacturing. Johannesburg's OR Tambo International airport is only a 45 minute drive away and serves more than 18 million passengers per year. Thousands commute between Pretoria and Johannesburg daily, be it by the Gautrain, Metrorail, car or bus. Pretoria is also home to three universities and tens of thousands of students.