Relocating to Canada soon?
A quick guide on things to know when moving to Canada.
Overview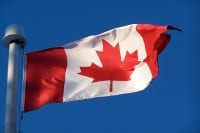 A nation of immigrants, Canada's cultural mosaic includes over 200 distinct cultures. The land of the maple leaf ranks amongst the highest in education, government transparency, civil liberties, quality of life and economic freedom. Recognising this attractiveness, Canada has recently made a number of changes to their immigration policy to streamline the steady flow of hopefuls. Moving to Canada therefore requires careful planning and ideally, expert support. Pickfords is a specialist in moving to Canada and provides world-class customer service and advice, with the assistance of Allied in Canada, ensuring a stress-free relocation and unmatched quality to our clients.
---
History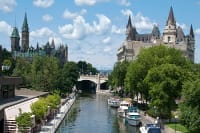 Humans have survived in the artic snows of the Yukon in the north-west of Canada since 24,500 BC. Mass immigration and colonisation by Europeans, of mostly British and French heritage, has given Canada its 76.7% bilingual population. As a former imperial colony, only gaining independence in 1931 from Britain, Canada retains its venerable traditions of a constitutional monarchy under Queen Elizabeth II and a federal parliamentary democracy. The relationship between French and English speaking Canadians has at times been an uneasy one, particularly in Quebec, which has made a number of attempts to achieve sovereignty, most recently during the late 1990s. Canada has nevertheless gained a well-deserved reputation as an extremely stable and efficient nation.
---
Attractions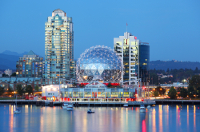 More than 35 million tourists arrive in Canada every year for the magic of the Northern Lights, the thunder of Niagara Falls, the rugged charm of the Pacific Rim National Park or to wobble on the CN Tower, the world's tallest structure from 1975-2007. Amongst the bursting plethora of arts, cultural events, national parks, technological exhibitions, jaw-dropping museums and shopping opportunities, people moving to Canada will find an adventure around every corner, especially in Canada's largest cities of Toronto, Quebec, Montreal and Vancouver.
---
Economy and Development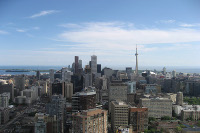 The world's 11th largest economy, Canada is one of the world's top ten trading nations with a highly globalised portfolio. Canada's mixed economy ranks above the United States and many western European nations in terms of economic freedom and has a relatively low level of income disparity. Throughout the 20th century, Canada's mining, manufacturing and service sectors have been the launch-pad for growth, with the service sector today accounting for over 80% of Canada's GDP. Unemployment stands at below 10%, another welcoming sign for expats.