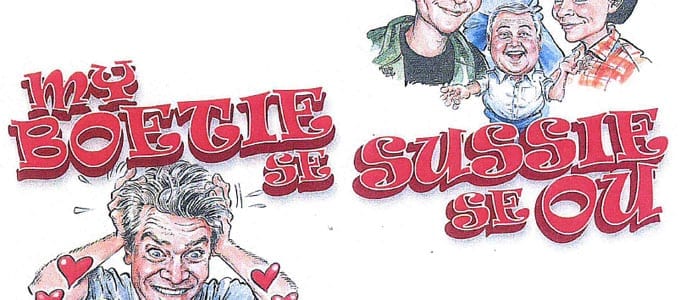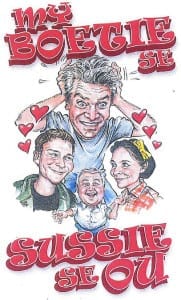 Pickfords Movers is showing its support for the South African theatre industry through a transport sponsorship of Springs-based Lefra Production's 'My Boetie Se Sussie Se Ou' ('my brother's sister's boyfriend'). An Afrikaans translation of Ray Cooney's Caught in the Net, 'My Boetie Se Sussie Se Ou' is directed by South Africa's king of comedy, Frans Swart. As the stage production tours across South Africa from July to December 2014, the cast and crew's transport needs will be skilfully managed by Pickfords' team and their iconic 'blue and pink' trucks.
Audiences at each show will also be treated to Frans Swart's mellifluous voice, as a specially-recorded Afrikaans advertisement is played before the show and during breaks. You can use the link/player below to have a listen:
---
---
Pickfords Advertisement – My Boetie Se Sussie Se Ou
---
The tour includes the following dates and venues:
2-5 July 2014 | Innibos Lowveld National Arts Festival, Nelspruit
7-13 July 2014 | Sand du Plessis Theatre, Bloemfontein
2-12 September 2014 | Arena, The State Theatre, Pretoria
14-20 September 2014 | National Theatre, Windhoek, Namibia
7-11 October 2014 | Aardklop Festival, Potchefstroom
18-20 December 2014 | ATKV Walvissaal, Hartenbos, Mossel Bay
Cape Town, South Coast and Port Elizabeth to be confirmed.