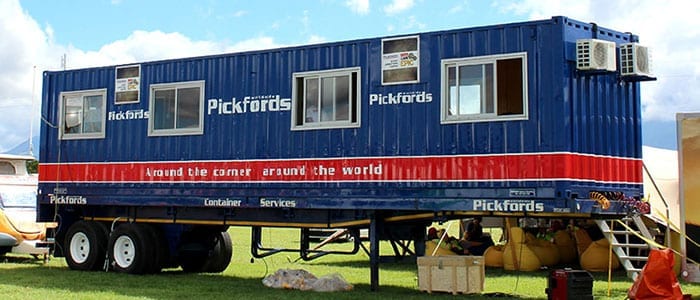 The link between a well-known mountain bike race and our shipping containers isn't immediately clear, but Pickfords was again proud to contribute to the Absa Cape Epic in 2014.
Of the many traditions in sport, one long-running one is Pickfords' annual provision of a shipping container to the organisers of the Absa Cape Epic mountain bike race in the Western Cape.
Provided by Pickfords' Cape Town branch, this is no mere storage container – rather, it is used by the Cape Epic team as their 'Venue Operations Centre' at each race venue.
"Given we visit venues without infrastructure or buildings to host our ops centre, we are grateful to have the Pickfords trailer available to us," explained Absa Cape Epic's Race Manager, Michael Flinn.
"The success of our event is centred around the ability of organisers, key roles players and suppliers – for example communications teams, emergency services and logistics teams – being able to access important information quickly and then take the necessary action as soon as possible."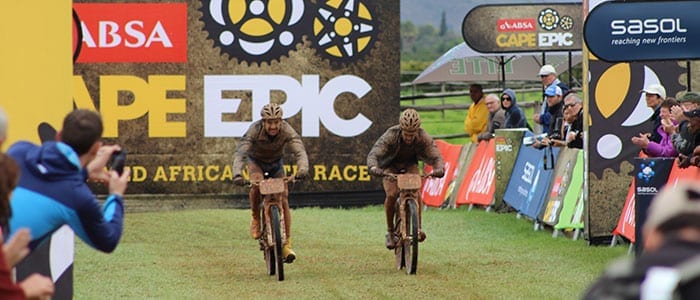 This year's gruelling route took cyclists across 729km of Western Cape real estate – from Durbanville to Robertson, Greyton and the Elgin Valley and onto the finish at Lourensford Wine Estate in Somerset West. All the way riders were ably assisted by the Absa Cape Epic operations team – seated in an operations centre which is understandably close to Pickfords' heart!