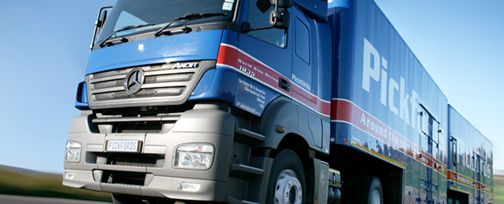 If you haven't yet met our new Branch Manager in Johannesburg, Greg Schreuder, be sure to read this introduction to the leader at the helm of Pickfords' flagship branch in South Africa! From April this year Greg took over the position from Vikesh Ramdhin, who is now heading up our Cape Town branch.
With over 20 years' experience in the removals industry and an excellent foundation in economics, Greg was a natural choice for the pivotal role in Pickfords' South African business.
After obtaining his B.Com Honours in Business Economics from Wits University in 1989, Greg entered the South African removal industry fulfilling a Sales and Marketing portfolio.
Greg joined the Sales Team at Pickfords Johannesburg in 2011 and helped develop New Business for the Branch.
"I worked together with the outgoing Branch Manager Vikesh prior to his departure and had the influential experience of also working with Ravi Naik when he was Brand General Manager at Pickfords South Africa and learning from him," Greg explains.
"I was initially attracted to the removals industry as a service-driven industry that provides wonderful opportunities to meet a wide range of people, and I am committed to strengthening Pickfords Johannesburg's service excellence for our existing clients, new clients and partners the world over."
For more information and contact details for Pickfords Johannesburg, please click here.