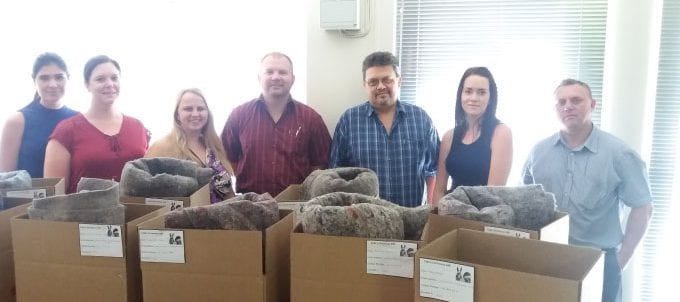 Pickfords Port Elizabeth has participated in this year's Christmas Pledge initiative, contributing towards the Save-a-Pet animal centre. Save-a-Pet is the only 'no kill' shelter in Port Elizabeth as it rescues, rehabilitates, reunites and re-homes abandoned, abused, lost and stray animals.
The Save-a-Pet centre relies entirely on donations and the generosity and goodwill of the public. In addition to the nearly 200 dogs in their full-time care, Save-a-Pet is actively involved in the surrounding informal areas, focussing on sterilization, feeding and urgent veterinary medical care.
Save-a-Pet Founder Mrs Mavis Smith, together with two very dedicated volunteers, regularly visits schools, educating on animal care and addressing the challenges of animal welfare. "Our aim is to sterilize animals, to eliminate animal cruelty, whether arising from ignorance, neglect or deliberate cruelty, and to alleviate the suffering as a result of this," Mrs Smith said.
When Pickfords Port Elizabeth heard of the initiative they immediately decided to jump on board and to donate to this worthy cause. Altogether, Pickfords Port Elizabeth donated eleven gifts, each containing a blanket, food, a treat and something useful (flea treatment, shampoo, etc) for the animals.