When staff from Pickfords' Port Elizabeth and Durban branches recently competed in the regional and later national Porter, Packer, Loader (PPL) competitions, they returned with top honours.
Going into the 2014 iteration of this annual competition for the Eastern Cape, hosted by the Professional Movers Association in George, the Pickfords PE team had a clear mission: reclaim the brand's winning streak.
Having won the 'Best Team' title in this competition for four years running between 2009 and 2012, being on the losing end of a points tie in 2013 had them raring for another overall victory. That goal was realised in fine style, with the Pickfords PE team members individually returning the following results in the provincial competition and proudly members of Eastern Cape's 'Best Team':
Best Supervisor (EC):  Albert Sandlana (20 years' service) 
Best Loader (EC):  Xolani Gaqa  (10 years' service)
Best Porter (EC):  Bramley Madodonke (10 years' service)
However, those victories were just a precursor for what was to come. In July the winning team members from Pickfords PE travelled to Johannesburg to compete in the national round of the PPL competition, representing the Eastern Cape. Albert (Supervisor – 2nd place nationally), Xolani (Loader – 1st place nationally) and Bramley (Porter – 2nd place nationally) again proved their superiority as they collectively took home the national 'Best Team' trophy for the province.
Three members of Pickfords Durban's staff also won their regional competition, and won individual awards while representing Kwa-Zulu Natal in the PPL Nationals. They were: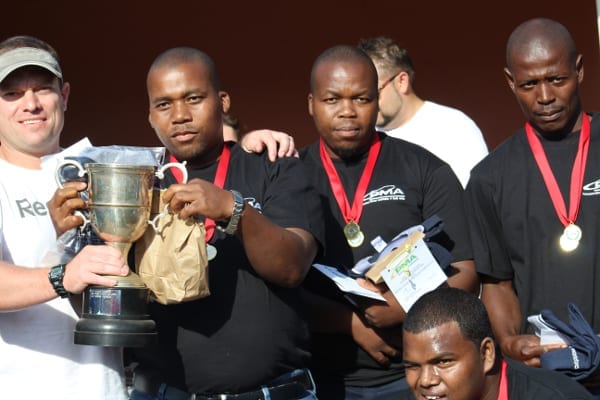 Best Packer (KZN): Daniel van der Westhuizen, 5 years' experience
Best Porter (KZN): Obert Chonco, 10 years' experience (Porter – 1st place nationally)
Best Loader(KZN): Bonginkosi Jiyane, 5 years' experience (Loader – 3rd place nationally)
Pickfords PE's Branch Manager, Anthony du Plessis, congratulates the winning team members. "This could only be achieved through regular training, hard work and dedication," he says. "Well done to Albert, Xolani and Bramley for their achievement: a first class performance from a top class team."
Pickfords' repeated victories are the product of careful mentoring. "We conduct regular in-house and on-the-job training, specialising in all-round ability: getting everyone from porter right up to supervisor multi-skilled," Anthony elaborates. "By doing this, we identify individuals that excel in a specific field and then zone in on that ability, allocating them accordingly."
Well done to Pickfords Port Elizabeth and Durban for their inspiration, and all the best in 2015!